TAKE ADVANTAGE OF OUR FREE EXPERTISE!
FranPassport founders previously worked for multinational franchisors in various operational and business development roles. Now, as franchise brokers, we put all efforts to figure out which are the good franchisors and coach our candidates in the critical early stages so that they can become successful franchisees.
Get Started
MEET OUR AMERICAN DREAM TEAM!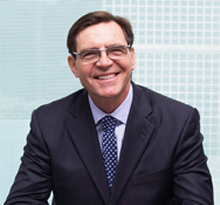 Jon Aboitiz
Franchise Broker and general manager of FranPassport, with over 20 years of franchising experience as an executive for brands like Pizza Hut, KFC, Hertz, and Avis.
Expertise in the sectors of multi-unit retail, foods, foodservice, tourism and customer services. Experience in leading business units, managing and growing franchise networks, retail operations, KPIs and P&L management, real estate negotiations, multichannel marketing, customer experience management, and branding.
Jon is a Certified Franchise Broker, a IESE Business School AMP graduate, and a PMI Project Management Professional. He has an MBA from the London Business School, and a BA in International Relations from the University of Pennsylvania.
American citizen with solid international business experience having lived in Brazil, Argentina, Spain, United Kingdom, and USA. Jon relocated to Miami with his Brazilian wife after 15 years in Brazil, and enjoys travel, cooking, and nautical sports.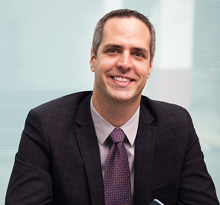 Derek Barsante
Franchise consultant with FranPassport based in São Paulo.
He has expertise in franchise expansion and operations, as well as dynamic pricing, KPIs and P&L management. He worked 12 year in franchising for Hertz and Avis, has retail experience with Banco Itaú and Pão de Açucar, and has done consulting for 7eleven, Hilton, and Accor.
Derek is a Certified Franchise Broker and a PMI Project Manager Professional. He has an MBA in Finance from IBMEC and a BA in Tourism from Anhembi-Morumbi University.
Derek is also a business owner/franchisee of Trust Intercâmbio Cultural & Turismo. He is in process of obtaining his Italian citizenship, is a father of two boys, and enjoys outdoor activities, travel, and languages studies.
Get Started
Watch Interview in Portuguese